Last Friday, I just couldn't get out of the bed. Not because I was feeling sleepy or planning an early weekend release. On the contrary, my mind was wide-awake and running me down with a tirade of rather nasty thoughts. Nasty, not in the weird, kinky sense that my contemporaries usually fantasize about on early mornings.
'Oooh, if I could only comb my fingers through Chris Evans's beard.'
Rather, these thoughts, like shards of broken glass, impaled my self-worth. According to the sinful montage, playing like a 60s film in a loop, I did not deserve to exist. Nothing beneficial came out of knowing me. I could give no value to the world. Every act of kindness bestowed on my good-for-nothing being was a waste. So on and so forth.
Millions of people across the globe wake up to this crimson cloud of self-loathing on a regular basis. If allowed to go on in escalation, it could get powerful enough to claim lives. That is why it needs to be stopped in its infancy. Funnily enough, only you can do it. The sword of light is already in your hand, ready to cut through the pitch-black abyss of worthlessness.
When you hit rock bottom, the only way left to go is up…
Following are some of the steps, which have helped me get out of bed on multiple mornings, realize my own worth, and suck the juicy marrow of life. Perhaps, they'll aid you on your tumultuous journey too. Check them out.
Locate the Cause and Pluck it Out
Avoidance is never the answer. You could smoke as many cigarettes as you want in a day, yet you'd never be able to shake off that irksome feeling which makes you hold your 'self' in a low esteem. So, what's left to do is a proper introspection session.
What are the ingredients you would need for this exorcism? A quiet corner, a fluffy pillow, a pen and a paper, a chocolate and someone near the door whom you can call if things get out of hand.
Start by diving to the core of the question. What's causing this feeling of worthlessness? It could be:
Externally triggered – A person in your everyday circle might've said something or done something to make you devalue yourself.
Chronologically triggered – A past trauma might've replayed itself in your mind from an accusative angle.
Digitally triggered – A snap from the 'perfect' life of an influencer doing better than you might've made you feel less than them, and non-deserving.
Internally triggered – An inner critic in your mind might be screaming "you're no good" from a megaphone 24/7, etc.
The cause could be any single, minute thing or it could be a mixture of the above. Once you recognize it, you need to pin it against a solid wall. I usually prefer writing my grievances on toilet paper. Why? Because it's easier for me to flush it down the toilet. Haha.
You could get creative with your catharsis. Sing like Taylor Swift does, paint or cry your eyes out in the pillow. Whatever suits you best. Then, treat yourself to a chocolate after the heavy battle. You deserve it.
Nonetheless, 'recognition, acknowledgement and removal' is the first step towards regaining control of your narrative.
Look at your Achievements to Feel Golden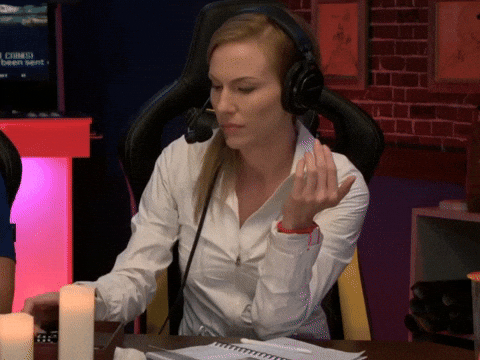 Time to change the perspective with a positive pep-talk. Take a walk down the memory lane and remember all the wonderful things you've accomplished so far, all the teary smiles you've brought on people's faces, all the times you've made it through the desolate woods ALIVE, and all the gooey uniqueness which makes you who you are today – someone to be proud of.
If your mind's been clouded by negativity to such an extent that you can't see the positivity within (happens to the best of us), then, like me, you could use the help of an achievements board. I've kept aside a slideshow in my laptop which holds the pictures from my golden moments, laughter I've shared with friends and family, dream places I want to visit one day and goals I need to work responsibly for.
When such an array of motivation hits you, the clouds gradually vanish, and you realize that there's so much more to life than what your inner critic says. A whole adventure awaits you. The only thing left for you to do is pull yourself out of the vortex and regain your self-confidence.
You are astounding just for being human, merely for belonging to this species that is capable of language, laughter, creativity, and love. With just one hand, you could soothe a child, play a tune or stitch a wound. With just one eye, you could signal warning or friendship, read the entire contents of a library, or find your way out of the woods…

– Anneli Rufus
Bring Your Best Buds Over
Harry Potter couldn't have made it on his own without Ron, Hermione and a group of friends by his side. I think we can all agree on that. So, if you are lucky enough to have chuddi-buddies in your life, then let them aid you in the worst of times.
Talk to them about what's bringing you down, how low-spirited you've been feeling lately, and why you're finding it difficult to turn around this bleak self-esteem.
Hear the concern in their words and see the love in their gaze and be reminded once again of your worth to them and the rest of the world. This peripheral validation might just help you regain the perspective you've been missing all along.
So, I say it again, nothing like a good sleepover or a movie marathon to ward off the clouds of worthlessness and silence the critic in your mind.
Actively Contribute to the Community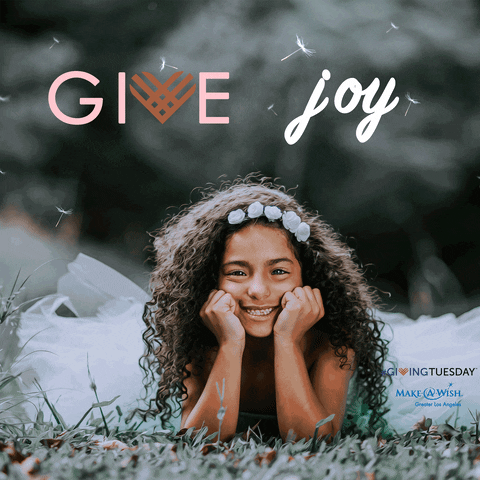 'Do good, have good, feel good.'
Humans are social beings, which is why most of us decide our individual values in relation to how we interact with others. When you do good for the community, you automatically feel a sense of purpose and connection. So, start small.
Hold a door for someone, pass a smile, share your food, donate money to the needy, plant trees, clean up roads or do whatever you can to help.
I remember going with Sijdah, Fatima and Sana under the banner of Chaaon to an old-age home some time ago, where we distributed Iftaari amongst the residents. Hearing their heart-breaking stories and seeing their faces light up with wonder on our arrival made me realize the value I can provide to the world and thereby, myself if I gave back to the community.
Seek Help When All Else Fails
I cannot stress this enough. MENTAL HEALTH NEEDS TO BE TAKEN SERIOUSLY. If the aforementioned steps don't go a long way with you, then, don't feel hesitant to get professional help. Consult with a psychiatrist of your choice and get back in the flux of life with a beaming self-esteem. Because no one should hold you in a high value more than yourself.
Remember, you are amazing. You are beautiful. You deserve everything good that comes your way. You have the power in you to reverse the tide. Feel it. Own it.
One love!